Bunco Party
Let the Good Times Roll at CGM!
Dates: September 29th, October 27th & November 17th (more dates will be added in the winter if these are successful)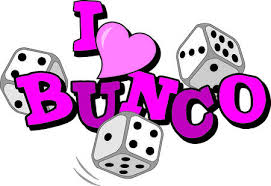 Time: 6:00 pm - 8:30 pm
Location: Hospitality Room (2nd floor)
Cost: $10, Members only (we may open up to guests in the future)
Food/Drink: Bring a dish or dessert to share. All drinks must be purchased from the lounge. CGM will provide small plates, napkins and silverware.
Prizes: Gift cards will be awarded for "Most Wins", "Most Losses", "Most Buncos", "Last Bunco" Additional level of prizes may be given if we sell out.
Max # players:  We can have 40 players max (2 groups of 20)
You must RSVP at the front desk or online through the website event calendar to participate. Age 21 and over. Also, since this is a Member hosted event (not club-hosted) we will need help with cleanup after every event. CGM may not have enough staffing available.
Posted by Cyndi Johnson